Online Exclusive: 10% OFF automatically applied at checkout!
Best Kebab Takeaway in Maidenhead
If you've got the appetite for the freshest, most delicious kebbabs, burgers and pizza made with the best selection of altogether better ingredients then you couldn't be living in a better place than Maidenhead. Let your local Istanbul Gril cook you the tastiest takeout kebbabs and burgers you'll ever eat in Maidenhead or anywhere else for that matter! Take a look at the great value deals on our easy-to-use online menu and order now for fast free delivery. Istanbul Grill is an established takeway since 1995 in maidenhead and is proud to use only the best and freshest local ingrediants. Order now and you will not be dissapointed!.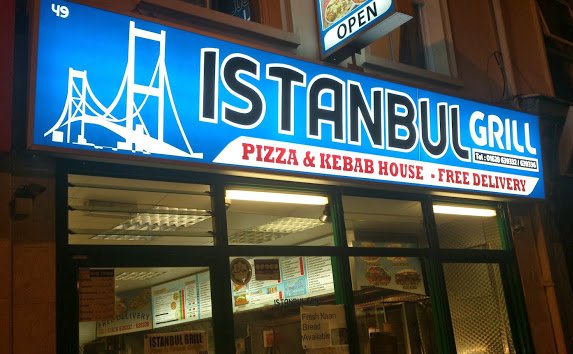 Store Information
49 Queen street, Maidenhead
SL6 1LT
01628 639332
Standard Opening times

This store is currently closed